Most homeowners just assume their gas line will continue to deliver natural gas to their home without incident, never giving the matter second thought. Allens Plumbing has been operating in the Oahu and Maui, HI area for more than 30 years, and we have assembled a trusted team of gas line repair and gas line installation specialists to meet your needs.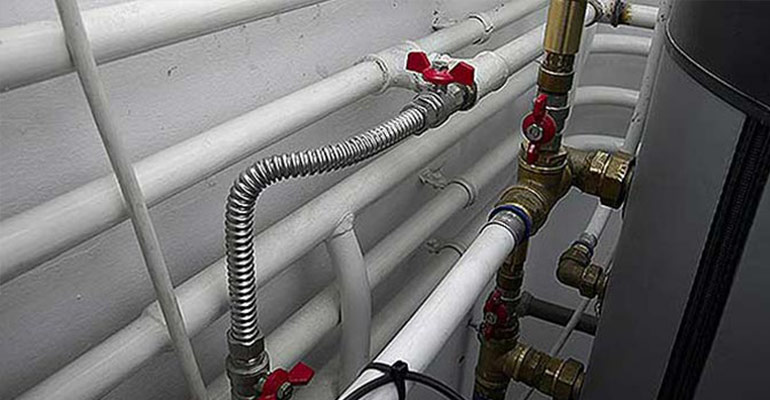 Find out what your friends and neighbors have been saying about our services when you take a moment to visit our reviews page.
What Could Go Wrong with My Gas Line?
Gas line issues are serious, and there are a handful of common causes that could affect your gas line. These include damaging weather or events such as earthquakes, faulty gas lines, poorly installed lines, and gas lines with deteriorating parts. If you suspect a leak, it's important to call for professional help right away.
Signs You Have a Gas Line Issue
Have you noticed any of these signs? If the answer is yes, you may have a gas line leak.
Hissing coming from the gas line
A rotten egg odor in your home
Dead grass or vegetation on your property
Furnace malfunction
No power or low power in gas appliances
You May Need a Gas Line Replacement
Sometimes, a gas line replacement is needed, not just a basic repair. Even though the need for a full replacement isn't likely, there are some circumstances when replacement is the better option.
Here are a few reasons:
If you are building a new home.
If you are switching from oil or electric heating to gas.
If you want to replace older gas lines before they cause you trouble.
If you are installing new gas appliances in your home.
Want to save on our services? Be sure to check out our coupons page before you call.
Benefits of Working With Us
Along with the best gas line repair and gas line installation in the industry, we also provide these features that make our service even more valuable.
We strive for same day service with every call.
Brief two-hour service window.
Over 30 years of expertise.
A+ rating with BBB.
Our plumbers treat the source of the problem, not just the surface issue.
Authorized dealer of Rheem, Rinnai and AO Smith water heaters.