Clogged toilets are often associated with years or even decades' worth of built-up sludge and debris in your pipes and sewer line. When you see the water rising higher and higher, the sense of panic that sets in is enough to make you start sweating. Having a respected clogged toilet service professional like Allens Plumbing just a phone call away will give you peace of mind when your toilets are stopped up.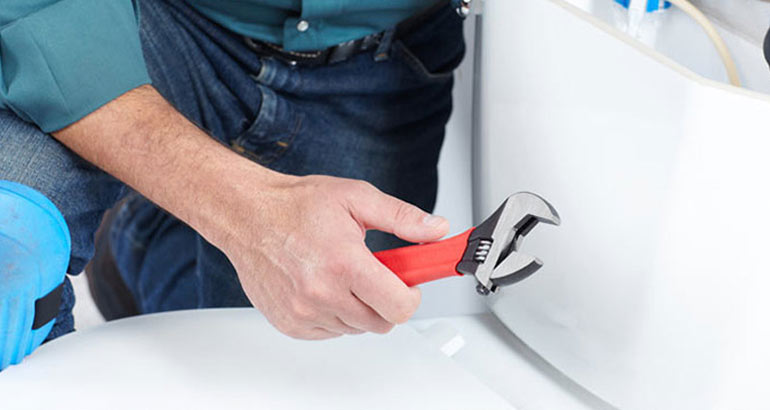 Find out what other homeowners in Oahu and Maui, HI think of our services when you visit our reviews page.
Common Causes of Clogged Toilets
There are a few different ways your household toilets can become clogged. First, you may have years of debris and sludge built up in your sewer line that will require professional clogged toilet repair. This can occur from family members flushing items that don't belong in the toilet such as diapers, feminine hygiene products, paper towels, and other items. Kids also have a way of flushing toys and other items that have no business being in the bathroom at all.
What Is Our Repair Process?
When we arrive at your home, we will assess the situation to determine the best course of action for your clogged toilet repair service. Our technician will explain the situation to you and go through all the possible causes and solutions we'd like to try. We will also inspect the toilet to ensure it isn't damaged and once the repair is made, we will offer tips on how you can avoid the same kind of problem in the future.
Tips for Avoiding Clogged Toilets
If you've had enough of clogged toilets and want some expert tips on how to prevent them in the future, here are a few to follow:
Flush the toilet two times, if necessary.
Try to use less toilet paper than normal.
Only flush waste products and toilet paper down your toilet.
Set a trash can beside the toilet for items that aren't toilet paper.
Do you want to save money on your next service? Make sure to check out our coupons page and see what we have to offer.
Reasons to Choose Us
Over 30 Years of hands-on experience.
We use the most advanced sewer restoration technology in the industry.
A+ rating with the Better Business Bureau.
We look for the underlying cause of your plumbing issue, not just the surface issues.
Our goal is same day service with a two-hour service window.
Authorized dealer of Rheem, Rinnai and AO Smith water heaters.