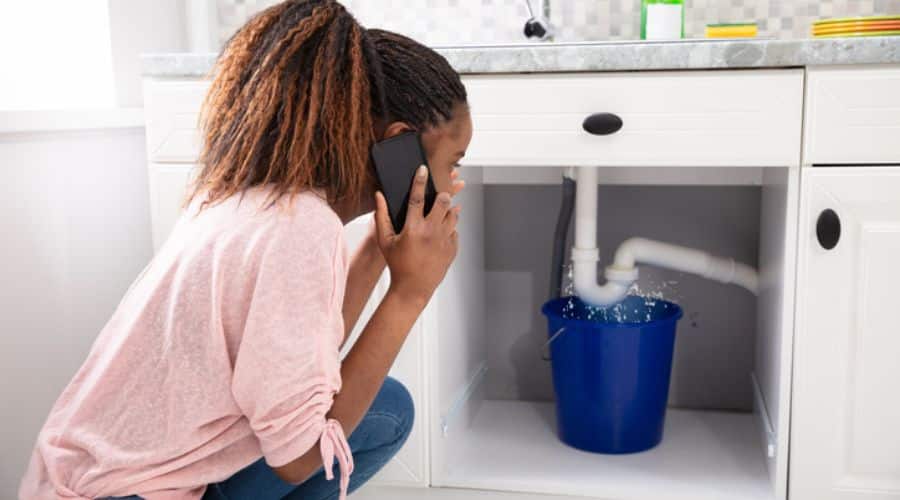 Summer Is Not The Time to Worry About Plumbing
Summer is the season for going out, having fun, adventuring, and experiencing all life offers. The last thing anybody wants to do during this season is worry about a clogged sewer line or whether they can get a schedule for emergency drain cleaning. So for homeowners who value the precious summer months and want to make them as stress-free as possible, the following tips are some of the best ways to avoid getting bogged down by plumbing issues this summer.
Watch Out for Plumbing Leaks
Plumbing leaks may start as innocuous little drips from a faucet that can wait to be attended to. Still, if not taken seriously and nipped immediately in the bud, any leak can become a bigger problem, especially since water leaks aren't always visible and left unattended, maybe doing serious water damage to your home without your knowledge - until it's too late. No one wants to be shocked by an expensive water bill either, so to get ahead of any potential problems that can come with a water leak, homeowners must watch out for the following signs to see if this is a problem that they need to solve in their homes right away.
Presence of mold and mildew - mold and mildew grow in perpetually damp places, so if there is mold or mildew growing out of unexpected places in the house, it's a sign that water might be leaking in that spot.
The sound of running water is audible even if there are no fixtures open or in use - this usually happens because water is running - just not out of a faucet or the shower. The sound of running water is most likely caused by it leaking out of a hole or a break somewhere in the pipe system.
Inexplicably high water bill - this may indicate that a leak has occurred since the water keeps running even though it is technically not being used.
Low water pressure - low water pressure results from a leak since the full volume of water doesn't make it to the desired exit point.
While knowing these signs is important to determine if a leak is present, using a home's water meter to confirm a suspected leak is also possible. Most water meters have a leak indicator, a brightly colored arrow that will keep spinning even if the water main has been shut to signal a leak in the system. If a leak indicator is not present in the water meter, it's still possible to check for leaks by shutting off the water main and then getting a meter reading. If, after letting 30 minutes to an hour lapse and seeing a meter reading that is more than the initial reading, there is surely a leak somewhere in the home.
The Drain Is No Place For Oil and Grease
Grills and barbecues may be the thing during summer, but those who participate in these summer rituals must know that the oil and grease collected while cooking must not be disposed of in the drain. Oil, grease, and other fatty substances tend to harden inside the pipes when temperatures cool, creating clogs that can be difficult to clear or dislodge. Instead of pouring grease down the drain, experts recommend putting it in a covered jar and disposing of the household trash.
Keep Things Clean With Routine Plumbing Maintenance
Correct waste disposal and proactive leak repair may save homeowners from plenty of plumbing problems, but they are only half the equation. To keep plumbing clean and free-flowing, experts recommend adding routine maintenance, including checking for leaks and cleaning the pipes. If done at least once a year and in tandem with proper waste disposal, any home will be guaranteed a stress-free environment during summer and the whole year round.
About Allens Plumbing
Allens Plumbing is the trusted plumbing expert of choice in Oahu and Maui, HI. They have been serving these communities since 1982 and have repeatedly shown the quality service that has endeared them to their customers for over four decades. Their plumbing and drain specialists use the latest technology to solve many problems, while their office staff help customers develop flexible financing plans that fit any budget. Call them today for all plumbing services in Kahului / Maui, HI.