Cost Effective Bathroom Renovation & Remodeling in Oahu & Maui
Are you looking for professional bathroom remodeling services to help add value to your home? Call Allens Plumbing at 808-877-6370 or 808-599-5511 for fast, effective bathroom renovations services today. Visit our coupons page to find out how you can save on our services.
Having your bathroom renovated in Oahu and Maui, HI will breathe new life into your home and make you feel excited about it again. At Allens Plumbing, we have been in business since 1982, and during that time we've completed hundreds of bathroom remodeling jobs for our customers. When you choose us for your bathroom renovation services, you'll have a sanctuary that every member of the family will enjoy.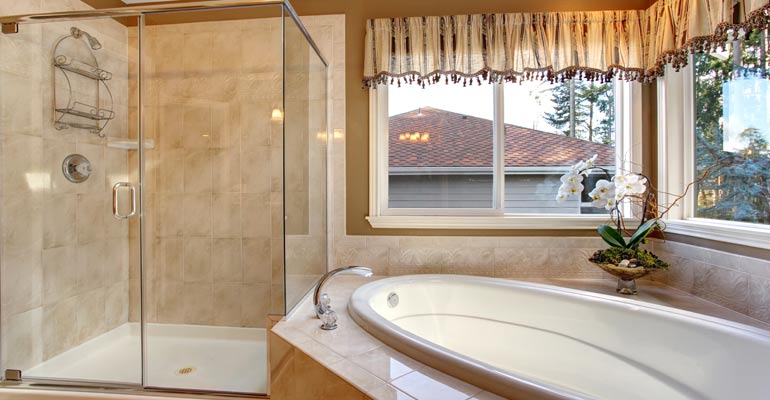 Discover what others in your area have been saying about our services when you visit our reviews page.
We'll Help You Install the Perfect Bathtub or Shower
The bathtub and shower are important aspects of any bathroom remodeling project. Whether you just need a bathtub repair or shower repair, or require full replacement and installation, we can help you find the ideal shower and bathtub and get them installed properly.
Signs You Need Faucet Repair
If your bathroom faucets have been leaking and you can't seem to get them to stop, you likely need professional faucet repair or faucet replacement. Washers and O-rings in your faucets can wear out and cause the faucets to leak, which require an easy fix. However, if you are in the midst of a more extensive bathroom renovation, you may want to have them replaced completely for a new look.
New Toilet Installation
It's not often that homeowners opt for a new toilet, but a bathroom renovation is the perfect time to switch to something new. A toilet replacement isn't a labor-intensive undertaking, but there are still pitfalls that must be considered, and having the help of a professional plumber makes the process as smooth as possible.
Reasons to Do Business With Us
At Allens Plumbing, we always go that extra mile for our customers. Here are some ways we add even more value to our bathroom renovation services:
---
Highly advanced sewer restoration technology
Better Business Bureau Rating of A+
Precise technicians that treat the source of the problem, not just surface issues
Same day service with a two-hour service window
Authorized dealer of Rheem, Rinnai and AO Smith water heaters
---
Have you been thinking of a bathroom remodel or renovation in your home? Remember that your plumbing system is a major component of any good bathroom reno. Call in the experts at 808-877-6370 or 808-599-5511 in Oahu and Maui, HI so we can help give you the bathroom of your dreams.