Expert Backflow Testing and Certification in Oahu & Maui
Has the flow of your household water been interrupted for some reason? Call the experts at Allens Plumbing at 808-877-6370 or 808-599-5511 for professional backflow testing and certification today. Save money on our services when you visit our coupons page.
Backflow is a plumbing condition that occurs when the flow of water in your pipes stops and reverses. It may sound like a minor issue, but it can cause severe health issues for everyone living in your home. At Allens Plumbing, we have been helping homeowners in Oahu and Maui HI since 1982, and we can help you, too.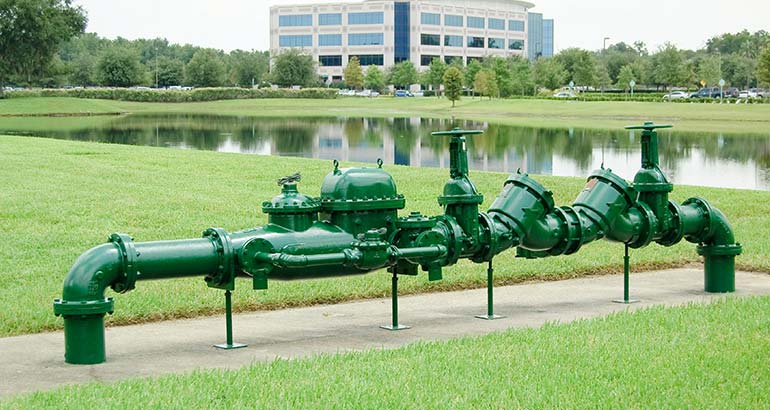 Discover what other people have been saying about our range of services when you visit our reviews page today.
Reasons for Backflow Testing
After a service interruption, backflow testing will help us figure out if the water supply in your home is safe for drinking, cooking and bathing. Whether there has been an extreme weather event, water main break, nearby construction or some other issue, any interruption requires backflow testing and certification to ensure the water is safe from bacteria and other harmful contaminants.
Backflow Testing Basics
The backflow testing process includes our technicians testing your water to determine what types of bacteria, sediment or debris are present in your water, and whether backflow has taken place. Although the thought of an interruption in water flow may not seem like a big deal, your water must be tested in order to determine if it is safe to use. Our technicians are certified to test for backflow and will show up at your home with a backflow testing kit to get to work.
Better Safe than Sorry
If you live in an area where backflow is common, you may want to consider having a backflow device installed in your plumbing system to help prevent this from happening in your home. If you are concerned that your home has a backflow problem, then it's always best to err on the side of caution and call for professional service.
Why Work with Us?
We are proud to provide high-quality plumbing services to our customers every day. Here are some reasons we've managed to be a leader in the plumbing industry since 1982.
---
Brief Two-Hour Service Window
Advanced Sewer Restoration Technology
A+ Rating with the Better Business Bureau
Technicians Who Look for Cause of Your Plumbing Issue
Authorized Dealer of Rheem, Rinnai and AO Smith Water Heaters
---
Don't let backflow become an issue in your home and threaten the health of your family members. Call 808-877-6370 or 808-599-5511 today for expert backflow testing and certification in Oahu and Maui, HI and keep your water safe.