Professional Plumbing Services in Kahului
Do you need professional plumbing and water heater services in your home or business? Call Allens Plumbing today at 808-877-6370 for fast, reliable plumbing repair and installation you can trust. Do you want to save money on your next service? Check out our coupons page for our current deals and discounts.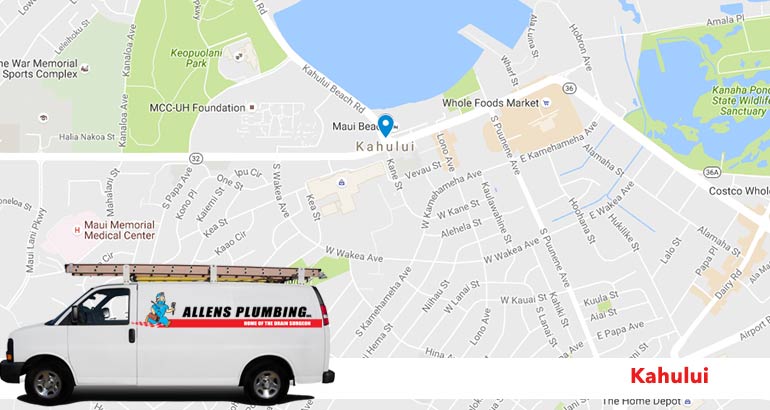 Every homeowner in Kahului, HI knows the importance of being prepared during rainy season. Flash flooding can wreak havoc on many aspects of your home, including your plumbing and sewer lines. That's why having a trusted plumber on hand is so important. Allens Plumbing has been that plumbing company for many homeowners and business owners in Kahului and throughout Maui for the past 30 years.
Whether you need hydrojetting, trenchless sewer repair, water heater repair or any other plumbing service, we have the know how and experience to get the job done. We have an A+ rating with the Better Business Bureau and provide exceptional customer service with every visit.
Take a moment and visit our reviews page to find out what your neighbors have been saying about our ranges of services.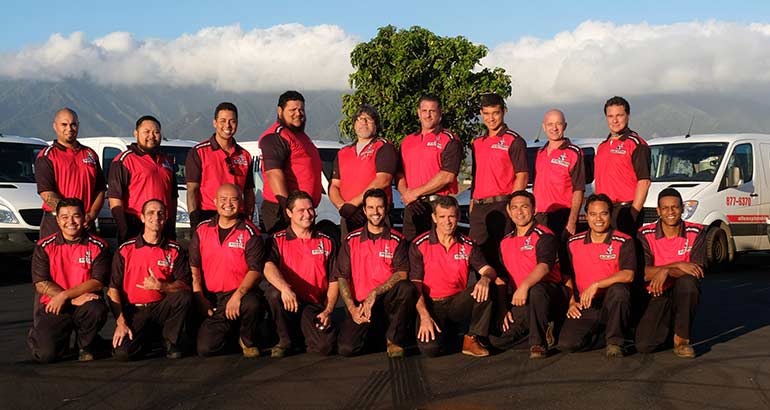 Serving You with Expert Plumbing Services
The key to getting the most from your plumbing service provider is to align yourself with a plumber that excels at a wide range of services. At Allens Plumbing, we provide services such as burst pipe repair, hydrojetting, gas leak detection, trenchless sewer repair and more. Our licensed technicians will take the time to search for the cause of your plumbing problem, rather than apply a quick band-aid solution and walk away. This way, you can feel secure that the problem is fixed and won't return.
Do You Need Repairs or a New Water Heater?
When your water heater starts acting up, it can be tricky to figure out if you need a repair or a completely new water heater. We provide expert water heater installation, as well as water heater repair, so whatever you need, we will be able to deliver. If your water heater has been showing signs of wear and tear such as a leaky tank, rust colored water, or it's been making strange sounds, call us for help. We are authorized dealers of Rheem, Rinnai and AO Smith water heaters, and we can provide the solution you need.
Our Plumbing Services in Kahului, HI
24 Hour Emergency Services
Water Heaters
Tankless Water Heaters
Burst Pipe Repair
Water Leak Detection
Gas Leak Detection
Gas Lines
Drain Cleaning
Hydrojetting
Sewer Lines
Trenchless Sewers
Repiping Services
Kitchen Plumbing
Bathroom Remodeling & Renovation
Clogged Toilet Repair
Backflow Testing and Certification
Sump Pumps
Septic Tank Plumbing
Slab Leak
Water Softeners
Water Filtration Systems
Commercial Plumbing
Local Reviews
for Kahului, HI
Powered by Nearby Now
---
Do you need quick, cost-effective plumbing and water heater solutions in Kahului, HI but not sure where to turn? Call the experts at 808-877-6370 today and book an appointment to get your plumbing system back to normal.