Licensed Wailuku Plumbing Experts
Expert plumbing help is just a phone call away. Call Allens Plumbing at 808-877-6370 for professional plumbing and water heater repair and installation today. Save money on our current specials when you visit our coupons page.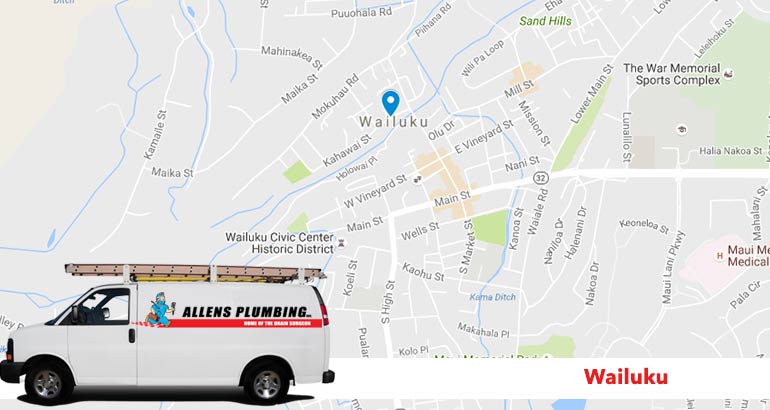 Come hurricane season, homeowners in Wailuku, HI know it's important to have a reliable plumber on hand. Heavy rains can produce flash flooding which wreaks havoc on plumbing systems and sewer lines. Smart property owners have a plumber on speed dial before an emergency hits so they know who to call should they face trouble with their plumbing systems. Allens Plumbing is the team that has been trusted for over 30 years throughout Maui. Whether you need expert hydrojetting services, trenchless sewer repair, water heater services, or some other plumbing repair, our team of expertly trained technicians can find a solution for you. Our A+ rating on the Better Business Bureau is just one testament to the quality of services we provide residents across the island.
Don't forget to visit our reviews page and find out what your friends and neighbors think of our services.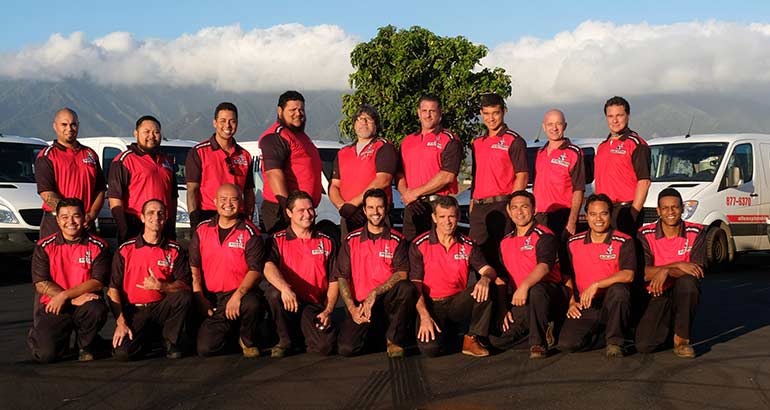 Your Local Plumbing Professionals
Finding a local plumber when you need one can seem like a monumental task, especially when you wait until you're faced with a serious plumbing issue to begin the search. Waiting until water is gushing out of your pipes to look for a plumber will only result in high stress and more water damage than is necessary. Align yourself with a quality plumbing team like Allens Plumbing when everything is going well, and you'll save a lot of time later on.
We provide a full range of plumbing services that include trenchless sewer repair, hydrojetting, burst pipe repair and more. When you call us in for service, we will show up within a two-hour window and always look for the underlying cause of your plumbing issue.
Signs of a Faulty Water Heater
As much as you'd like to believe otherwise, your water heater isn't going to last forever. Fortunately, it will usually give you signs that it's having trouble and needs attention. Some of the most common signs include leaking around the hot water tank, rusty-looking water from the faucets, and unusual sounds or odors around the tank. We are authorized dealers of Rheem, Rinnai and AO Smith water heaters, so if your water heater has been acting strange, let us know and we will provide you with a quick solution.
Our Plumbing Services in Wailuku, HI
24 Hour Emergency Services
Water Heaters
Tankless Water Heaters
Burst Pipe Repair
Water Leak Detection
Gas Leak Detection
Gas Lines
Drain Cleaning
Hydrojetting
Sewer Lines
Trenchless Sewers
Repiping Services
Kitchen Plumbing
Bathroom Remodeling & Renovation
Clogged Toilet Repair
Backflow Testing and Certification
Sump Pumps
Septic Tank Plumbing
Slab Leak
Water Softeners
Water Filtration Systems
Commercial Plumbing
Local Reviews
for Wailuku, HI
Powered by Nearby Now
---
Are you worried about an issue with your plumbing system in your Wailuku, HI home? Don't let it get you down. Just call 808-877-6370 today for fast, cost-effective plumbing solutions you can trust.