Your Dependable Wailea-Makena Plumbers
Are you experiencing a plumbing issue that requires some professional attention? Don't wait until it gets worse. Call Allens Plumbing at 808-877-6370 today for a quick, long-term solution. Make sure to take advantage of our deals and coupons to save on your next service.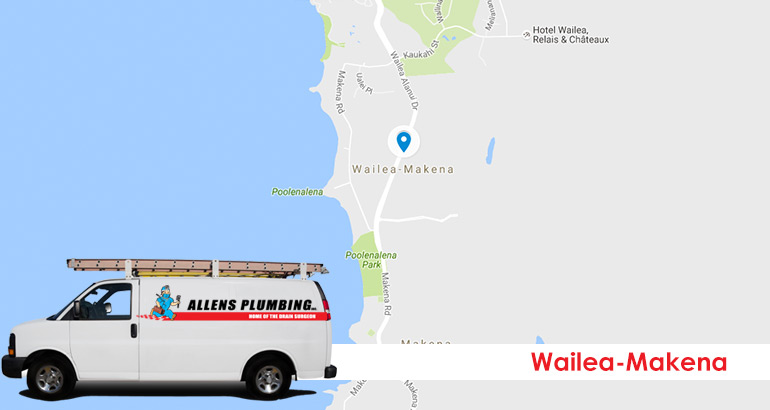 Wailea-Makena, HI is known for its sunny skies, azulene waters, white sand beaches, and... flash flooding. When the sun is shining, life is good for a homeowner in Wailea-Makena, but when rainy season hits, flash floods are real danger for many homes and their plumbing systems. That's why it is so important to have a reliable plumber to call to keep your home safe and comfortable. The friendly, knowledgeable technicians at Allens Plumbing have been helping homeowners deal with the aftermath of heavy rains and floods for over 30 years, and they have solutions to any type of issue including hydrojetting, trenchless sewer repair, along with many other plumbing services. When you call for service, you will understand why Allens Plumbing has an A+ rating with the Better Business Bureau.
We are proud of the work we do every day and it makes us happy to see our customers happy. Feel free to browse our feedback and reviews page to see what our customers are saying about the quality of our services.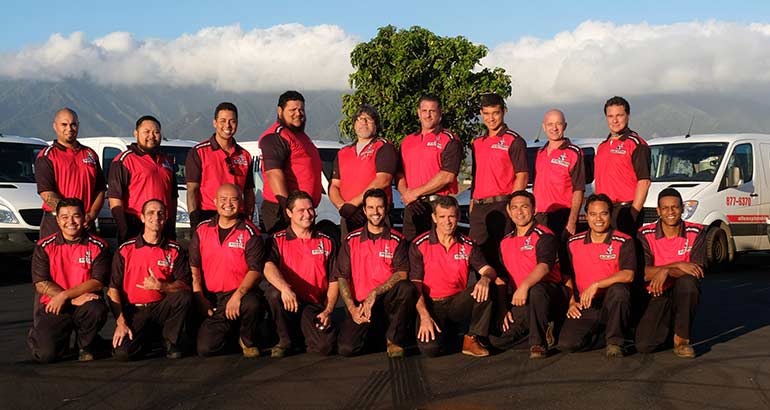 Practical Plumbing Repair & Installation
Imagine if you were enjoying a relaxing evening at home with your family, and a pipe suddenly burst in your home. Would you know who to call? Most homeowners end up scrambling around trying to stop the flow of water, searching frantically for the name of a local plumber. If you take the time to find your plumber when things are going smoothly, you'll know exactly what to when you need a plumber fast.
We offer high quality burst pipe repair, hydrojetting, trenchless sewer repair and a range of other plumbing services to keep your home safe and your family happy. We will show up quickly and will always search for the root cause of your plumbing problem, to avoid future repairs.
Water Heater Repair & Installation Solutions You Can Trust
The fact that we are authorized dealers of Rheem, Rinnai and AO Smith water heaters shows you that we take water heater repair and replacement seriously. When you notice water leaking around the base of your unit, the water is cold instead of hot, or it looks rusty coming out of the faucets, you know it's time for some professional attention. You may only need a quick repair, or a full-blown replacement, and having one of our experts make the decision is the key.
Our Plumbing Services in Wailea Makena, HI
24 Hour Emergency Services
Water Heaters
Tankless Water Heaters
Burst Pipe Repair
Water Leak Detection
Gas Leak Detection
Gas Lines
Drain Cleaning
Hydrojetting
Sewer Lines
Trenchless Sewers
Repiping Services
Kitchen Plumbing
Bathroom Remodeling & Renovation
Clogged Toilet Repair
Backflow Testing and Certification
Sump Pumps
Septic Tank Plumbing
Slab Leak
Water Softeners
Water Filtration Systems
Commercial Plumbing
Local Reviews
for Wailea Makena, HI
Powered by Nearby Now
---
Don't get stressed out when a leaky pipe or clogged drain happens in your Wailea Makena, HI home. Call 808-877-6370 today for fast, reliable plumbing and water heater repair and installation.