Your Trusted Waialea-Kahala Plumbing Specialists
Don't let a plumbing issue ruin your day. Call Allens Plumbing today at 808-599-5511 for fast, cost-effective plumbing solutions you can trust. Check out our coupons page to learn how you can save on your next service.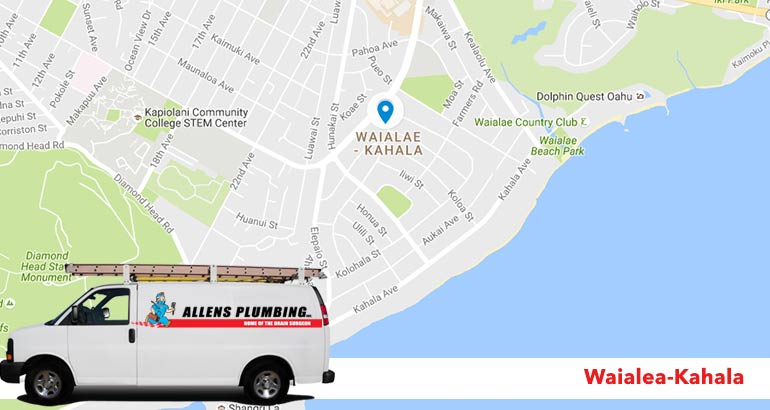 In Waialea Kahala, HI, homeowners seem to have it pretty good - a relaxed, carefree life on the water. However, living on the beautiful Island of Oahu does not come without its challenges. When tropical storms and rains hit the island, plumbing and sewer lines suffer the consequences. Thankfully, the team at Allens Plumbing is standing by should you need emergency plumbing service. Whether you need sewer repair, comprehensive drain cleaning, water heater services, or any other plumbing installation, we are the team so many area residents have trusted since we opened our doors in 1982. Give us a call and find out why so many people rave about our great customer service.
Find out for yourself what others have been saying about our services when you visit our reviews page.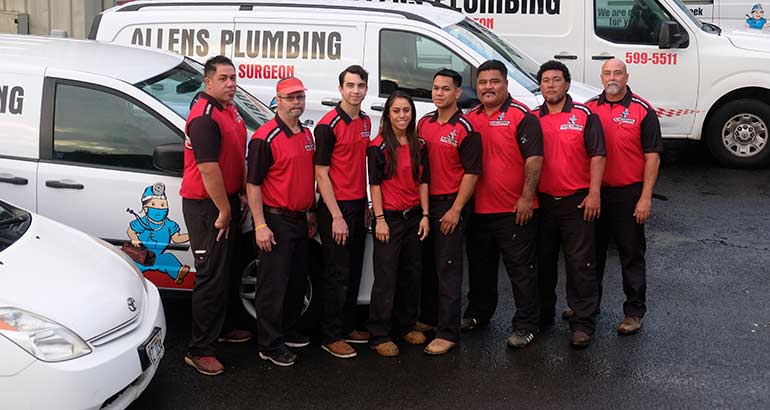 Comprehensive Plumbing Repair & Installation
Being comfortable in your own home is one of the primary objectives of most homeowners, and while it may seem like a simple task, that isn't always the case. When plumbing problems cause water damage and costly cleanup in your home, you'll be feeling anything but comfort. That's why having a high-quality plumbing professional in your corner makes such a big difference.
At Allens Plumbing, we will set up same day service with a two-hour service window, to come out and get to the root of your plumbing issue. Many plumbers simply apply a band-aid approach, but we don't want to be coming back over and over again for repairs, so we do it right the first time.
Water Heater Repair & Installation Specialists
Having your water heater replaced offers a homeowner some impressive benefits. If you've been struggling through cold showers because your water heater isn't working right, you'll enjoy hot water whenever you need it. You'll also notice a dip in your monthly bills because of the energy efficiency of your new unit.
Some signs that you may need a new water heater are leaks, inconsistent performance, and rusty-looking water, especially if the unit is more than 10 years old. We are authorized dealers of Rheem, Rinnai and AO Smith water heaters, so we can help you with any repairs or installations you may need.
Reliable Plumbing Services in Waialea Kahala, HI
24 Hour Emergency Services
Water Heaters
Tankless Water Heaters
Burst Pipe Repair
Water Leak Detection
Gas Leak Detection
Gas Lines
Drain Cleaning
Hydrojetting
Sewer Lines
Trenchless Sewers
Repiping Services
Kitchen Plumbing
Bathroom Remodeling & Renovation
Clogged Toilet Repair
Backflow Testing and Certification
Sump Pumps
Septic Tank Plumbing
Slab Leak
Water Softeners
Water Filtration Systems
Commercial Plumbing
Local Reviews
for Waialea Kahala, HI
Powered by Nearby Now
---
Do you have a plumbing or water heater issue that demands some expert attention? Let us provide the solution you need in your Waialea Kahala, HI home and call 808-599-5511 today.