Superior Water Leak Detection Services in Oahu & Maui
Do you suspect a water leak in your home? If the signs are there, but you aren't sure, it's time to call Allens Plumbing at 808-877-6370 or 808-599-5511 for expert water leak detection services. Find exciting deals and discounts when you visit our coupons page today.
It's no secret that a water leak can cause thousands of dollars of damage to your home, not to mention the time-consuming cleanup. Most water leaks start off small, and if they are detected early, you can save yourself money and a lot of headaches later on. At Allens Plumbing, we provide timely water leak detection services for the people of Oahu and Maui, HI, so book an appointment if you suspect a leak.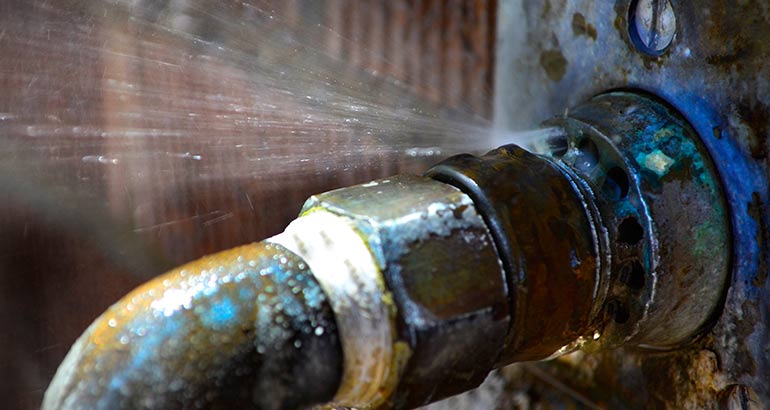 When you visit our reviews page, you can find out what others in your area have been saying about our services.
Do You Have a Hidden Water Leak?
Having a water leak that you are unaware of has the potential to cause massive amounts of damage to your home. Some of the possible causes of hidden water leaks include big clogs in your pipes, tree roots growing into your pipes, pipes that have been installed incorrectly and old, worn out pipes.
Signs of a Water Leak
If you notice any of the following signs, plumbing leak detection services is recommended:
---
Patches of mold in one or more places in your house
Elevated water bills for no apparent reason
Soft, spongy grass on your property
Signs of moisture on walls or floors
Low water pressure in the house
---
Expert Water Leak Detection
Once you notice any of the signs of a water leak, it's important to contact Allens Plumbing for professional water leak detection services. Some of the methods we utilize include meter detection, digging and drilling and video camera inspection. We will quickly discover the leak, and provide a fast, cost-effective solution to reduce the damage and get your plumbing system back to normal.
Why You Should Work With Us
In addition to our reputable services, we also offer the following features that add even greater value:
---
We use the most advanced sewer restoration technology in the industry.
We strive for same day service with every call.
Quick, two-hour service windows.
Authorized dealer of Rheem, Rinnai and AO Smith Water Heaters.
We've been in business for over 30 years.
A+ rating with the Better Business Bureau.
---
Call 808-877-6370 or 808-599-5511 today for accurate, reliable water leak detection in Oahu and Maui, HI. We will set up an appointment for one of our technicians to come out and find your leak before it causes too much damage.