Trustworthy Oahu & Maui Tankless Water Heater Repair & Installation
Are you tired of running out of hot water too quickly? Give Allens Plumbing a call at 808-877-6370 or 808-599-5511, and we will send a technician to discuss a tankless water heater installation in your home. Take advantage of our online deals and discounts and visit our coupons page.
If there is one thing we tend to take for granted in our daily routine, it is having hot water available whenever we need it. When your water heater malfunctions, it comes as a shock. For many residents of Oahu and Maui, HI the experience is so unpleasant, they switch over to a tankless water heater to eliminate the possibility. At Allens Plumbing, we provide high-quality tankless water heater repair and installation, so you never have to worry about running out of hot water again.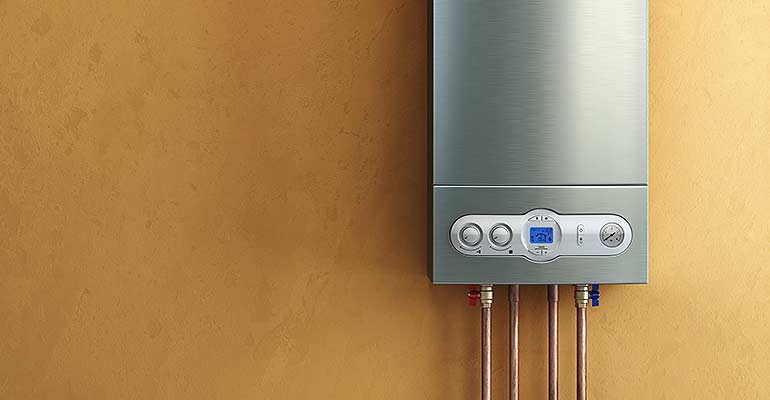 Find out what people just like you have been saying about our services when you visit our reviews page.
Tankless Water Heater Basics
As the name suggests, a tankless water heater is a version of a standard water heater without the traditional tank. They are also known as "on demand" water heaters because of their ability to provide hot water whenever you need it. Rather than storing water and heating it in a tank, tankless water heaters have heaters that are installed directly into the plumbing system, which spring into action as soon as your turn on your faucet.
Signs You May Need a New Water Heater
If your old water heater is about ready to die on you and you'd like to learn more about tankless water heater installation, there will be signs to watch for. If you are having troubles with water pressure, if your water is rust colored or has an odor, if you get more cold water than hot, or if you see leaking around the base of your tank, then it may be time for a change.
Benefits of a Tankless Water Heater
Using a tankless water heater in your home will provide a host of exciting benefits. Some of the most common ones include saving money due to dramatic energy savings, improved energy efficiency, greater convenience because hot water comes out right away, and peace of mind from knowing you won't run out.
Let's Work Together
We want to help with your tankless water heater installation, and in addition to our exceptional plumbing services, we also offer these exciting features:
---
Same day service with a two-hour service window
Our plumbers look for the underlying cause of your plumbing issue
We've been in business over 30 years
A+ rating with the Better Business Bureau
Authorized dealer of Rheem, Rinnai and AO Smith Water Heaters
We use the most advanced sewer restoration technology in the industry
---
Are you looking for the most efficient water heater possible? Call 808-877-6370 or 808-599-5511 today for reputable tankless water heater repair services in Oahu and Maui, HI.