Reputable Plumbers in Lahaina
Pick up the phone and call 808-877-6370 today for expert plumbing and water heater services from Allens Plumbing. We will quickly assess the situation and provide you with a long-term solution. Find out how you can save on your next service by visiting our coupons page.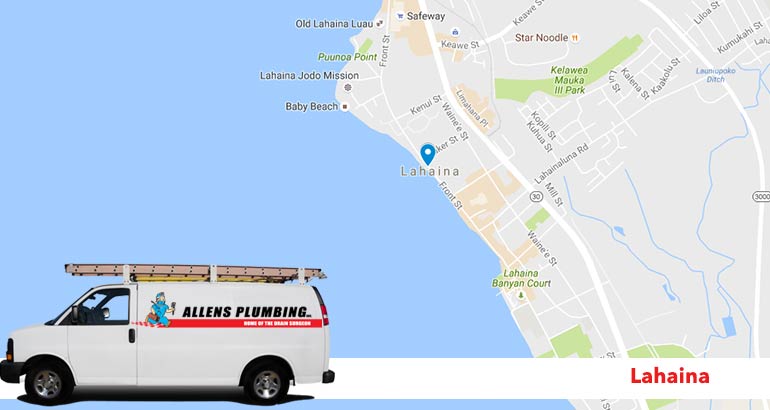 Every smart homeowner in Lahaina, HI knows that come rainy season, having a reliable plumber on hand is a must. Heavy rains and storms can cause flash flooding and if you are not prepared, you could wind up with a serious plumbing emergency and no one to turn to. That's why so many homeowners turn to Allens Plumbing when they have a burst pipe, clogged drain, or broken sewer line. No matter how small or how complex your plumbing problem, we will work with you to find a solution that works for your needs and your walllet, too. We are A+ rated by the Better Business Bureau, and our technicians always strive to exceed your expectations.
There's a reason so many of our customers continue to use us for all their plumbing needs. Visit our reviews page to find out why.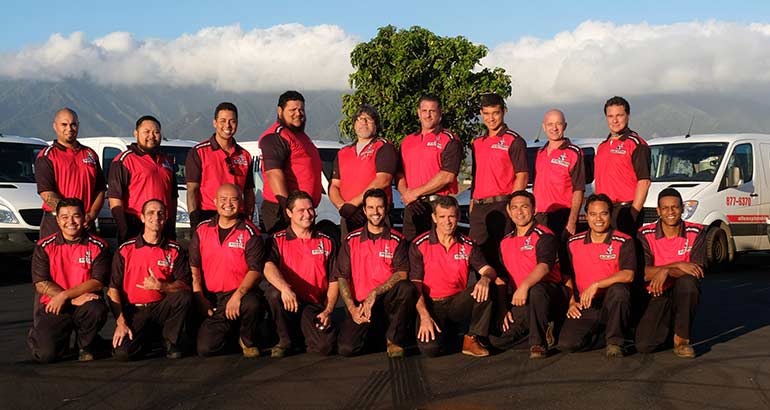 Trusted Plumbing Services Company
Establishing trust is what we are all about as a plumbing repair service company, and it's something we strive for with every service call. Our technicians take the time to search for the underlying cause of your plumbing problem, so the repair actually lasts, and you don't need to call us back in a week. We offer same day service and short, two-hour service windows so you can get on with your day.
Whether you need plumbing repairs, plumbing installations or ongoing maintenance, we have the experience, skill, and personnel to deliver the results you need every time.
Is Your Water Heater Acting Up?
We are authorized dealers of Rheem, Rinnai and AO Smith water heaters, which means we are experts and know which make and model is right for your home. We also know if you need a repair or a full replacement, and will take the time to assess the situation and advise accordingly.
Some of the signs that tell you it's time for water heater service include rust-colored water, loud noises or strange odors from the tank, frequent bursts of cold water, and reduced water pressure. If your unit is between 10 and 15 years old, it may be time to replace it with a newer, more energy efficient model.
Exceptional Plumbing Services in Lahaina, HI
24 Hour Emergency Services
Water Heaters
Tankless Water Heaters
Burst Pipe Repair
Water Leak Detection
Gas Leak Detection
Gas Lines
Drain Cleaning
Hydrojetting
Sewer Lines
Trenchless Sewers
Repiping Services
Kitchen Plumbing
Bathroom Remodeling & Renovation
Clogged Toilet Repair
Backflow Testing and Certification
Sump Pumps
Septic Tank Plumbing
Slab Leak
Water Softeners
Water Filtration Systems
Commercial Plumbing
Local Reviews
for Lahaina, HI
Powered by Nearby Now
---
Don't wait until a small plumbing issue turns into a serious one. Call 808-877-6370 today for professional plumbing and water heater service in Lahaina, HI. We will book an appointment to provide a solution right away.