Your Reliable Plumbing & Water Heater Experts in Hawaii Kai
Do you need a local plumber that will get the results you need quickly and without breaking the bank? Call Allens Plumbing today at 808-599-5511 for high-quality service you can count on. Visit our coupons page to save money on your next service.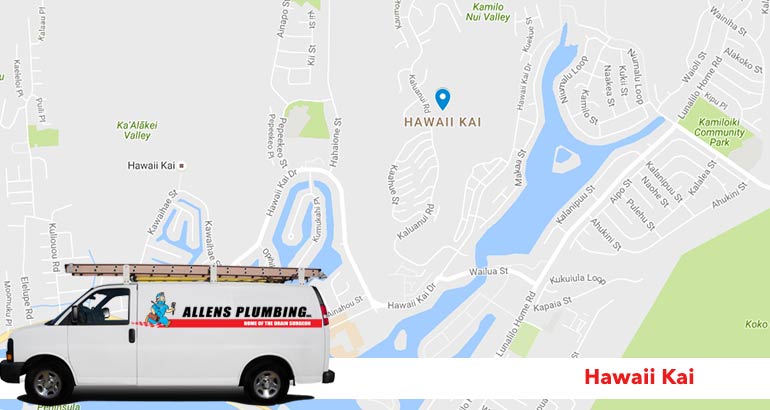 Smart homeowners in Hawaii Kai, HI know it pays to be prepared from June to November for hurricane season. Heavy rains can take a toll on your plumbing pipes and sewer line. That's why it is so important to have a reliable plumber on hand in case of an emergency. Allens Plumbing has been helping home and business owners keep their plumbing pipes and fixtures in good shape since 1982. We can provide expert sewer repair, water heater service, hydrojetting and more. Our technicians always go the extra mile and search for the underlying cause of your plumbing problem, and we are A+ rated with the Better Business Bureau.
Are you curious about what your neighbors think of our services? Take a look at our reviews page and discover what they have to say.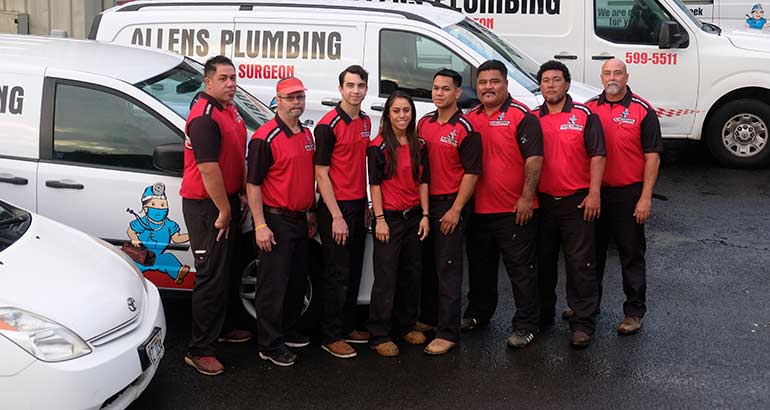 Trustworthy Plumbing Repair and Installation
In your search for a quality plumbing service company, reputation is probably one of the factors you have considered. After all, with so many options out there, sometimes reputation is all you have to go by. At Allens Plumbing, we have been a big part of the community we service for decades, and we continue to attract new customers based on our exceptional service record and reputation among past customers.
Our technicians excel at repairs, installation, replacements, and ongoing maintenance, so you're covered regardless of your needs. We will never recommend a service we don't feel is absolutely necessary, and we will always get your approval before we begin work.
Your Water Heater Experts
Most homeowners count on their water heater to provide hot water every single day. Whether it is bathing, washing clothes or doing dishes, hot water flows from the average faucet every day, and we are often alarmed when it stops. We've all experienced the issue of an empty tank and had to wait while it fills back up, but sometimes the hot water doesn't return at all.
If you have problems with your thermostat, if the pilot light is out, if there is rust or corrosion in the tank or if the water heater has reached its lifespan, you may require repairs or a replacement. Take the time to call a licensed plumber to check out your water heater and provide you with an accurate diagnosis.
Our Plumbing Services in Hawaii Kai, HI
24 Hour Emergency Services
Water Heaters
Tankless Water Heaters
Burst Pipe Repair
Water Leak Detection
Gas Leak Detection
Gas Lines
Drain Cleaning
Hydrojetting
Sewer Lines
Trenchless Sewers
Repiping Services
Kitchen Plumbing
Bathroom Remodeling & Renovation
Clogged Toilet Repair
Backflow Testing and Certification
Sump Pumps
Septic Tank Plumbing
Slab Leak
Water Softeners
Water Filtration Systems
Commercial Plumbing
Local Reviews
for Hawaii Kai, HI
Powered by Nearby Now
---
Discover exceptional plumbing repair and installation in Hawaii Kai, HI when you call 808-599-5511 today. Just tell us the issue and we will schedule an appointment for an assessment and fast solution.