Your Trusted Plumbing Experts in Haiku-Pauwela
Are you looking for expert plumbing solutions in your area? Call Allens Plumbing at 808-877-6370 for reliable plumbing and water heater repair and installation today. Take advantage of our exciting deals and specials on our coupons page.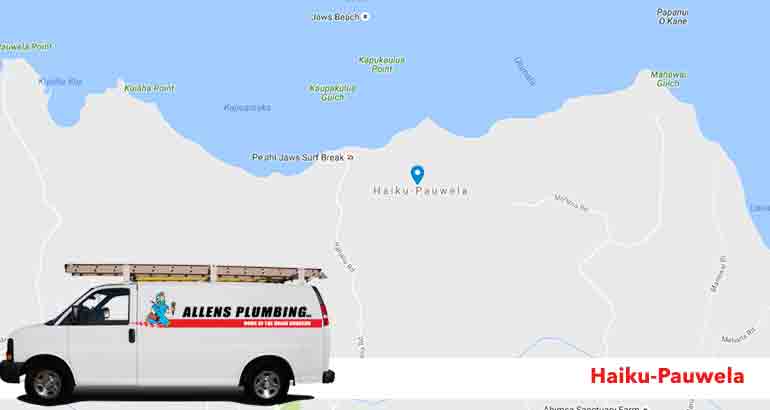 Typically, life as a homeowner in Haiku-Pauwela, HI is relaxed and carefree. That is unless it is hurricane season, and heavy rain and flash flooding wreaks havoc on your home's plumbing systems. Gain peace of mind by keeping a reliable plumber on speed dial. At Allens Plumbing, we have been operating in Haiku Pauwela, HI and surrounding area for more than three decades, and during that time have seen virtually every type of plumbing issue. When you call for service, we will dispatch a expert, licensed technician to your home who take the time to listen to your needs and get the job done in no time. It will not take long for you to understand why we have received an A+ rating with the Better Business Bureau.
If you'd like to see what your friends and neighbors are saying about our business, visit our reviews page.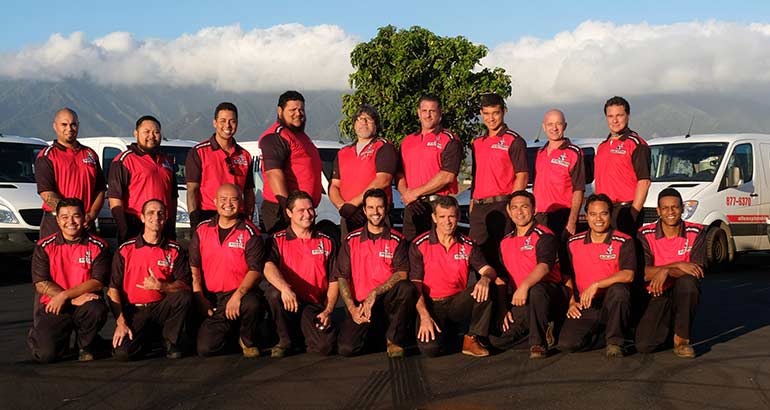 Trusted Plumbing Repair and Installation
Most homeowners just want to be comfortable in their own home, and serious plumbing problems can put a big dent in that sense of comfort. It's important to find a plumbing contractor that provides a range of quality services, so you always know who to call when there is a problem.
At Allens Plumbing, we provide our customers with services that range from gas leak detection to bathroom renovations to trenchless sewer repair to hydrojetting. We are able to repair, install, replace and maintain all of your plumbing appliances and fixtures, so you'll always be comfortable.
Your Water Heater Diagnosis
It's no secret that the best way to deal with a water heater that's been acting up is to have an experienced technician come and give a qualified diagnosis. Sometimes, it may seem as though your water heater is ready for the junk pile, yet it only needs some minor repairs and adjustments. Other times, the issue might seem relatively minor, yet the recommendation is for a full replacement.
The key is to set your DIY ambitions aside and opt for the experience and skill of a licensed plumber to let you know which way to go. The longer you wait, the more damage will be done and the more money you will lose in higher bills and inefficient operation.
Our Plumbing Solutions in Haiku Pauwela, HI
24 Hour Emergency Services
Water Heaters
Tankless Water Heaters
Burst Pipe Repair
Water Leak Detection
Gas Leak Detection
Gas Lines
Drain Cleaning
Hydrojetting
Sewer Lines
Trenchless Sewers
Repiping Services
Kitchen Plumbing
Bathroom Remodeling & Renovation
Clogged Toilet Repair
Backflow Testing and Certification
Sump Pumps
Septic Tank Plumbing
Slab Leak
Water Softeners
Water Filtration Systems
Commercial Plumbing
Local Reviews
for Haiku Pauwela, HI
Powered by Nearby Now
---
If you're in need of professional plumbing and water heater solutions in Haiku Pauwela, HI, look no further. Just give us a call at 808-877-6370 today for expert plumbing repair and installation.