Cost-Effective Diamond Head Plumbing & Water Heater Experts
Don't let a plumbing issue cause water damage and the need for costly cleanup in your home. Call Allens Plumbing today at 808-599-5511 for fast, cost-effective plumbing and water heater solutions. Take advantage of our current deals and discounts when you visit our coupons page.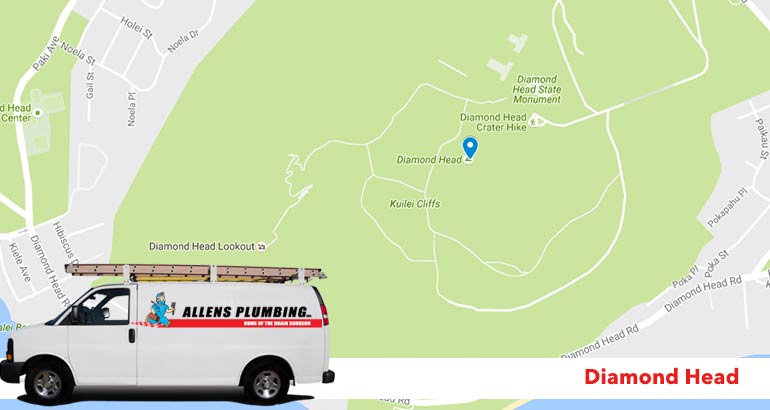 Smart homeowners and business owners in Diamond Head, HI know the importance of being prepared come hurricane season. Heavy rains can take a toll on plumbing pipes and sewer lines, so having a reliable plumbing company by your side pays off. Allens Plumbing has been a household name for more than 30 years. Not only do we offer the highest quality plumbing services like trenchless sewer repair and hydrojetting, we also provide superior customer service that keeps our customers coming back for more.
To find out what past customers have to say about our range of services, visit our reviews page.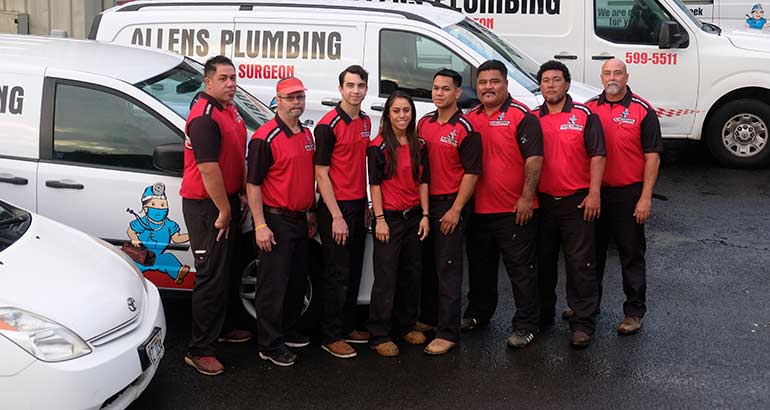 A Range of Quality Plumbing Solutions
When you're in need of a good plumbing service company, it's nice to know that the team you choose has your best interests in mind from start to finish. There is no shortage of fraudsters in the plumbing industry, which is why finding one that is reputable and has the skill to back it up is so valuable.
At Allens Plumbing, our vast experience in all things plumbing will keep you and your family comfortable no matter what is happening with your plumbing system. From repairs to installations, replacements, and maintenance, we have you covered.
Keeping Tabs on Your Water Heater
A broken water heater certainly isn't the end of the world, but when you feel the cold sting of icy water in the shower, it may seem like it for a short while. It's easy to take our water heaters for granted, but it's also a risky proposition because eventually it will malfunction or break down completely.
If you notice periodic signs of cold water when it should be hot, if you see pools of water around your hot water tank, if your water has a rust-colored tinge or if your water pressure is horribly inconsistent, it could signify a water heater issue. Sometimes, a quick repair is all you need, but if your water heater is getting beyond the 10-15 year range, you may need a full replacement. The best way to find out is to schedule an appointment with Allens Plumbing.
Expert Plumbing Services in Diamond Head, HI
24 Hour Emergency Services
Water Heaters
Tankless Water Heaters
Burst Pipe Repair
Water Leak Detection
Gas Leak Detection
Gas Lines
Drain Cleaning
Hydrojetting
Sewer Lines
Trenchless Sewers
Repiping Services
Kitchen Plumbing
Bathroom Remodeling & Renovation
Clogged Toilet Repair
Backflow Testing and Certification
Sump Pumps
Septic Tank Plumbing
Slab Leak
Water Softeners
Water Filtration Systems
Commercial Plumbing
Local Reviews
for Diamond Head, HI
Powered by Nearby Now
---
Pick up the phone and call 808-599-5511 in Diamond Head, HI if you have a plumbing issue that needs attention. We will book an appointment for a technician to visit your home and assess the situation as soon as possible.