Expert Aiea Plumbers & Water Heater Technicians
Peace of mind plumbing solutions are just a phone call away. Call Allens Plumbing today at 808-599-5511 for fast, cost-effective plumbing and water heater services you can trust. Enjoy savings on your next service when you visit our coupons page.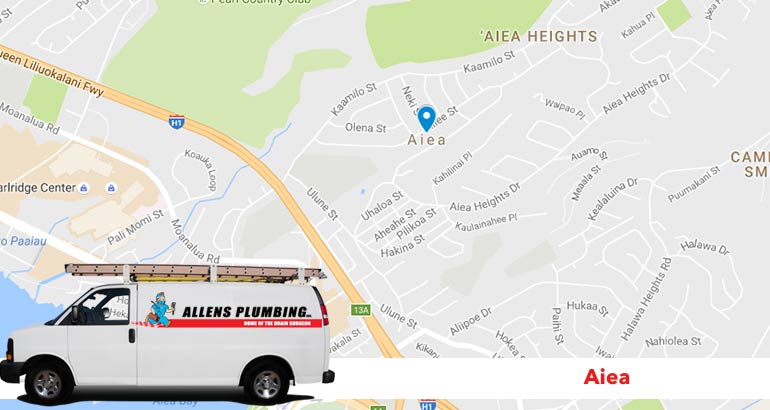 When you live in Aiea, HI plumbing issues have a tendency to pop up from June to November, when heavy rains and storms are common. Broken pipes and sewer lines are common during these times because heavy rains puts added pressure on sewage systems and can cause backup. That's why having a reliable plumber on speed dial is essential. At Allens Plumbing, we have been providing homeowners with high-quality plumbing, repair, and installations since 1982, and we are sure to have a solution for you.
Do you want to know what others in your area have been saying about us? Visit our reviews page now and find out.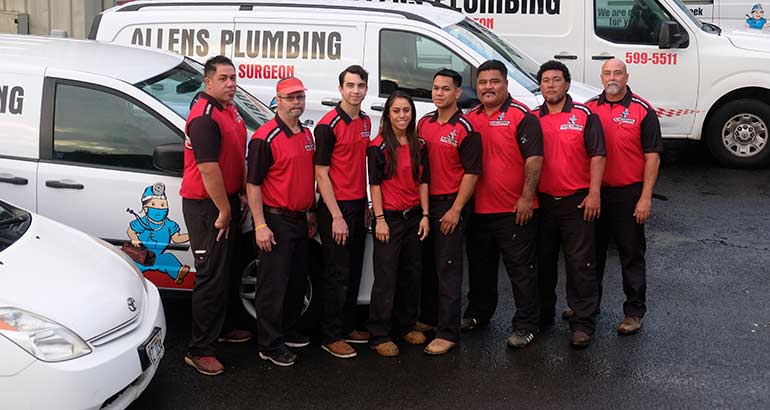 Valuable Plumbing Repairs & Installations
Being comfortable in your own home is what most people strive for, and a healthy plumbing system is a big part of it. When you experience an unexpected plumbing issue, it can create panic inside the house and throw everyone off their routines.
At Allens Plumbing, we provide a wide range of valuable services that will make any homeowner feel at ease. From leak detection to trenchless sewer repair to hydrojetting to gas leak detection; we can do it all. We offer complete services for your entire home, so you'll always have the comfort you deserve.
Keeping Your Water Heater Running Efficiently
Most people tend to take their water heater for granted, and why not? It rarely runs into trouble and always seems to provide you with the hot water you need. Of course, when a water heater does malfunction, it affects everyone in the entire house.
If you aren't getting the same level of hot water as you usually do, feel free to give us a call for help. We will send out one of our technicians to assess the water heater and determine if you need a basic repair, or if it's time for the water heater to be replaced. If your water heater is more than 10 or 15 years old, it may be time for a newer, more energy efficient model.
At the very least, you should call us in to provide regular maintenance and keep your water heater running efficiently all year long.
Expert Plumbing Solutions in Aiea, HI
24 Hour Emergency Services
Water Heaters
Tankless Water Heaters
Burst Pipe Repair
Water Leak Detection
Gas Leak Detection
Gas Lines
Drain Cleaning
Hydrojetting
Sewer Lines
Trenchless Sewers
Repiping Services
Kitchen Plumbing
Bathroom Remodeling & Renovation
Clogged Toilet Repair
Backflow Testing and Certification
Sump Pumps
Septic Tank Plumbing
Slab Leak
Water Softeners
Water Filtration Systems
Commercial Plumbing
Local Reviews
for Aiea, HI
Powered by Nearby Now
---
Don't let a plumbing issue disrupt your daily routine. When you need reliable plumbing and water heater services in Aiea, HI you can count on, call 808-599-5511, and we will send a technician out to you to provide the solutions you need.